PEAKING AT THE RIGHT TIME: MSU men hope to ride wave of late-season surge into Big Sky Tournament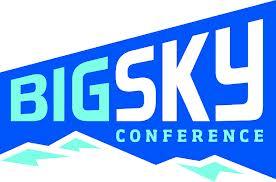 By COLTER NUANEZ
Bobcat Beat
 
March Madness has officially begun and a three-game win streak stands between on Big Sky Conference men's basketball team and a trip to the Big Dance.
 
"To watch the Selection Show and see us, it would be a dream come true," Montana State's leading scorer Christian Moon said earlier this week. "It would be the happiest thing. I might not stop smiling until we played again."
 
"It's the time of year everyone gets excited about," added MSU seventh-year head coach Brad Huse, whose team sports a 13-16 record entering the BSC Tournament. "If you are a borderline fan, you become a big-time fan this time of year. It's the fans time of year. The players love to be a part of it. It's exciting. Very few teams get an opportunity to be part of a tournament. We get to enjoy a tournament atmosphere. It's special."
 
Seven Big Sky men's squads converge upon Dahlberg Arena beginning today. Second-seeded Weber State takes on seven-seed Northern Arizona at 3 p.m. Third-seeded North Dakota faces sixth-seeded Southern Utah at 5:30 p.m. Huse's club is the four seed and takes on fifth-seeded Northern Colorado at 8 p.m.
 
The host Montana Grizzlies are idle until Friday's semifinal round.
 
Montana State has won three of four entering the action. In a league in which only three teams — UM, Weber and UND — had above .500 marks in conference play, it seems the field is wide open.
 
"I feel like this group of guys is playing good right now and they've bought into one another and that's on them," Huse said. "I give those guys credit for the way they've approached things and done things for each other. I'm not taking any credit. It's our team."
 
Montana State handed Weber State one of the Wildcats' two league losses, a 79-74 decision in Bozeman in January. The Wildcats' other loss came to Montana in Missoula. MSU also took the Griz down to the wire, losing 76-71 in overtime in Missoula and 71-68 in Bozeman.
 
What's it going to take for Montana State — a team that's beaten Weber but lost to last-place Idaho State by 37 — to put together a three-game win streak and punch a ticket to the Dance?
 
"Consistency," Huse said. "Not the ups and downs and roller coaster deal, but more sustaining effort, sustaining focus, sustaining concentration. We aren't looking for perfection. We will make our mistakes. But the right mindset, the right mentality, those things for us are so important."
 
Two weeks ago, Montana State's postseason possibility was uncertain. But the Bobcats put together a late surge to emerge from a five-way tie in the middle of the league as the fourth-best finisher. Montana State adopted a playoff mentality following five straight February losses, a mindset the Bobcats hope to take advantage of this weekend in the Garden City.
 
"Now we've got the playoff mindset, just knowing it was win or go home and that sets us up for the environment that we have to play these three games potentially this weekend," said Moon, who averaged 13.5 points per game during the regular season.
 
"You have to impose your will on the other team and know you're going to get their best shot and they are going to get ours. It's going to be back and forth and we just have to figure out ways to get the stops we need."
 
Before a three-game win streak becomes an option, Montana State has a must-win staring it right in the face. MSU and UNC split during the regular season, with the visiting team claiming both matchups.
 
"Our No. 1 priority right now is preparing for (UNC)," Huse said. "They really out-played us (in Bozeman, 85-72). Really, they out-played us for most of the game in Greeley until we made a run late (to win 69-66). They are very difficult to play against. They are a physical team, an outstanding shooting team, but they also have an aggressive interior that's given everyone problems."
 
Northern Colorado is paced by Derrick Barden, a first-team all-league forward who won the Big Sky rebounding crown by snaring 9.1 points per game to go with 13.6 points per outing.
 
"I think at this level, our league is what you are seeing now," Huse said of Barden. "(MSU junior forward) Flavien (Davis) had a very effective year as an undersized four man. Derrick Barden is the same exact thing, but an extremely athletic individual who uses that to his strength. He's had a ton of double-doubles. He knows how to rebound and how to score. He's a nightmare matchup for everybody."
 
Montana State has the shortest road trip in the field aside from the host Grizzlies. But Huse and his troops aren't buying the proximity as an advantage.
 
"They are neutral court games, bottom line," Huse said. "It's not our home court, it's not our opponent's home court. We are all in the same boat playing for something really important."
 
Playing well at the right time will be to the advantage of any contender.
 
"I think we are real close and I think we are getting close at the right time," Moon said. "Now we are where we have to win three games and Thursday is the first of three. I feel real confident in the group we have."
 
Colter Nuanez can be reached at BobcatBeat56@gmail.com and followed on Twitter @Bobcat_Beat.
 
Categories: